Theme for English 3A
July 8, 2017
Theme for English 3A
(Based off of Langston Hughes "Theme for English B")
The teacher said,
Go home and write
A page tonight.
And let that page come out of you---
Then, it will be true.
This shouldn't be hard.. right?
Well, my story began a decade and a half ago
Not in this country, let alone my current state
I was rather born in the gorgeous but unfortunate land of Guatemala
Most likely to die due to less than perfect conditions.
Had it not been for my loving parents who adopted me at seven months old,
Who carried me off a plane to give me a second chance at life
My parents have loved me unconditionally ever since, and will, "till infinity and beyond."
As for my older sister, though she lives 100 miles away, has been my mentor, friend,
And everything in between.
The place that I call home is a quiet but lively college town that is full of spirit  and youth
Where I'm encouraged to stay for seven more years,
But my heart wants to spread its wing, and go beyond the only place I know.
But there is so much more to who I am.
I grew up laughing and playing in a cul-de-sac on Chapel Hill Road
Surrounded by friends, family, and toys
Summer days at the pool, and spring break in Disney World.
I grew up a soccer player, a dancer, a swimmer.
You could say my childhood was pretty blissful, and my family would say I never stopped smiling,
But despite the love and happiness that did, and will always be in my life,
My race and the features that come with have always gotten a few side-glances and comments from peers
Yes my eyebrows can be bushy,
And yes, I am much shorter than you
But I am still just a teenager, finding my place in the world.
Though I am Guatemalan, I am an American too.
I have goals, and aspirations for my future,
Striving to be the best student, athlete and person I can possibly be.
I put in the work, even if it means going the extra mile or an extra hour
Nothing can hold me back because I am a strong girl and I can push through anything.
I don't define myself by what's on the outside, though that is a big part of me
I rather define myself by who I am inside, my morals and beliefs
I define myself by what I can do for others and the mental drive to do so,
Because I am proud to be me, no matter what I look like or what's on the inside.
This is my page for English class 3A,
And that much is true.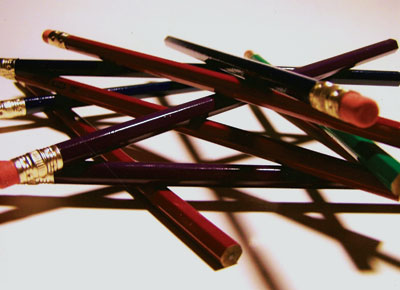 © Nicholas K., Weldon Spring, MO