Chain of Events
July 5, 2017
He was gone.
She was alone
drowning in bitterness
and misery.
Missing the life
they shared.
So she screamed at the doctor.
The doctor,
guilty over lives lost,
lost his own.
His wife and son are strangers,
so he tries to make up for it
with gifts.
But no toy or teddy
can erase love lost.
So he yells at the cashier.
Walking right past
his stale apartment,
the cashier hunches his shoulders.
Broken along with
broken dreams.
Burdened with day by day survival
which he knows will go on
forever.
So he screams at the bartender.
Night shifts
bartender, janitor
whatever pays the bills.
A single dad who had
a disposable marriage
and a little girl
whose princess pink bedroom is surrounded
by empty beer bottles
and ignored bank statements.
He yells at her.
She is to young to understand
so she hides under her sheets.
But her light could not be extinguished,
so she leaves her safe room
and hugs the man who
doesn't understand how to
love her.
She ends
the chain of events.
The only person who can
but shouldn't have to.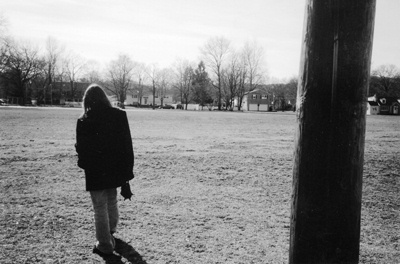 © Rosalie P., Pompton Plains, NJ