Sitting in a Tree
July 1, 2017
"Alright, give me another hit."
I hand it over, and he raises it to his lips. Exhales.
"I swear it's the wind. It keeps going out."
He gives a disappointed, grandfatherly shake of the head before giving up and passing it to me. "Wait, it's my turn."
"You've had enough."
The two of them never cease to debate.
"This is the high point of my day," I joke airily. They both groan.
Several rounds later, surmising that we've been at this for long enough, I tilt my head languidly towards the ground; a silent question.
"No, we're not leaving until you get at least one good hit."
He quirks an eyebrow at us, making it clear that he's not a fan of this newfound responsibility.
"That's a lot of pressure to put on a person."
But he does it anyway, drawing in as much air as he can, then releasing it; we cheer when a wispy shape emerges, meandering through the air.
My friends start climbing out of the tree, but I stay on my branch and swing my legs back and forth, watching until the bubble pops. It makes me feel like I'm on top of the world.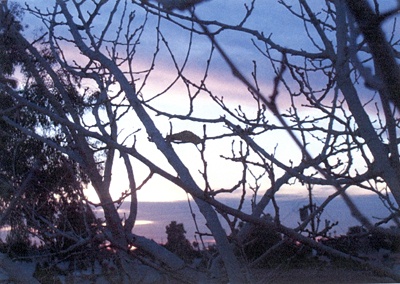 © Delia R., Phoenix, AZ