Am I Still Beautiful?
June 26, 2017
When i hide in pain
Wishing everything was gone
Including my worthless brain,
Please tell me am i going insane.?

Am i still beautiful? ,
When i cry at night , breakdown
In the most silence cry , am i still
Beautiful when i create scars on my skin wake up in the morning and do it all over again?.

Why.. Am i still beautiful? and strong if i go out as if nothing is wrong ? Am i still beautiful when i face the bruises and pain go about the day as if its not on my mind?.

Am i beautuful now or then? Its hard wondering when you dont know which category youre in , id like to think im beautiful enough strong as a tower but my emotions are weaker which arent helping me get stronger

Am i still beautiful? When i look at myself in the mirror and point out every flaw , write every negative thing about myself as if im not worthy enough ..

Who am i ? When i cant acknowledged my true meaningful self , who cares what other people think because at the end of the day ill die being me.

Society and false advertisement will only destroy my real self esteem , i can let go of the past and finally embrace a laugh , that was once given to me..

Am i still beautiful now?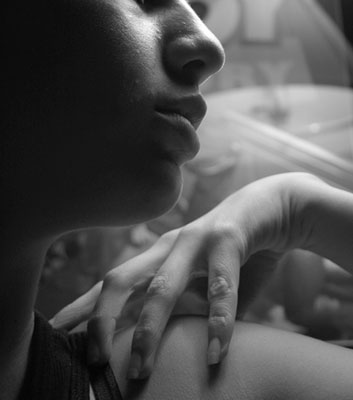 © Rebecca B., Santa Clara, CA