A Twisted Tale
June 25, 2017
There is an injustice going on
And it's fun
Isn't it?
Because we are bored
and nothing interesting ever happens
So we make a captivating story
Tell an alluring secret
Or create a tempting lie
The twist is
the protagonist is your friend,
classmate, neighbor, family, or acquaintance

Their tale is passed through whispers and gasps
And we happily listen with our open ears and closed minds
The plot is filled with betrayal and scandal
Our curiosity drinking in every word
Until we are too drunk to care about the truth
What's the harm in a few false words?

Here's the problem with being drunk,
Our actions are unchecked
Our words are unfiltered
And here's what we seem to forget;
the fun fades
and the hangover begins

Now that we come to our senses,
the aftermath is devastating
But with no consequence to us
No
Like a tsunami in a foreign country
Our world remains the same, but there,
Beneath the fog of our ignorance
A person's world has been shattered
But who cares it's not us, right?

Well this is what is so much fun about this game
Everyone gets a turn
Roll the dice
I am curious of what we did
Oh this one is a good one
Want to know we did?

Hah, see when we get the leading role
We are not allowed to know the story line
Now we have to be a detective
Why are they calling us those names?
Why will our best friend refuse to look at us?
Why will nobody listen to us?
We are completely isolated in a place teeming with familiar faces
But not friendly ones
Because now we have a different kind of reputation
One that is not even true!

Hah this is fun
Isn't it?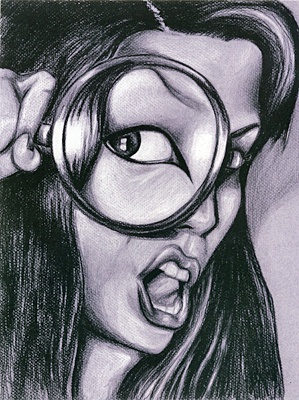 © Vivian V., Ozone Park, NY