VAMPIRE
June 23, 2017
Through secret doorways
Through vaulted archways
Where tread these beings
Through exalted personage.
Muffle the sound, please
Lest it wake the sleeping child.
Mask my scent,
Disguise the bend
Glide the shoes
Wave the shroud.
Sentinels would impede my flight
His soundless scream
Would find a match
In my terrifying dreams.
Febrile vines
Poison ivy
The latest frescoe
On the canvas
Of my endless nightmares.
Under the ghostly glow
Of an unearthly light
Where the day
Is held hostage by the
Impending night.
Eyes well with pity -
Would an inhuman
presence like this
ever get a place
in this earthly existence?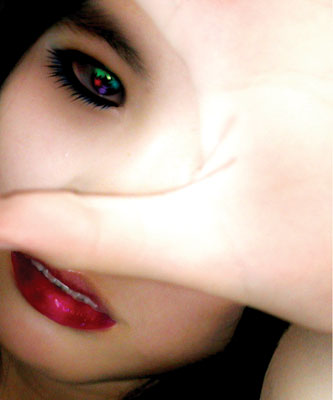 © Victoria W., Arcadia, CA