Her Broken World
June 23, 2017
In A World Full Of Fakes
He Became The Truth
That Kept Her Safe.
Everytime She suffered from pain
His Words Became The Cure
That Healed Her Wounds.
He Built A Strong Heart In Her
A Heart Of Titanium
That Couldn't Be Broken.
Soon She Sank In A World
A World That Reflected Her Feelings
Confused Thoughts and Realisation.
Just To Realise That
Neither Did He Care For Her
Nor Did She Exist In His World.
But She Stood Strong
Expressed Her Gratitude and Respect
Through Anonymous Letters And Speeches.
But Broken Was She Inside
Unable To Define Love Or Honor
When All That Returned To Her Was Ignorance.
Yet She Respected Him The Most
Continued To Defend Him From Hidden Foes
And Lived A Brave Life
To Just Show Him For Once
How Much A World
Broken By The Master
Could Still Fight
TO BE KNOWN TO THE MASTER!!!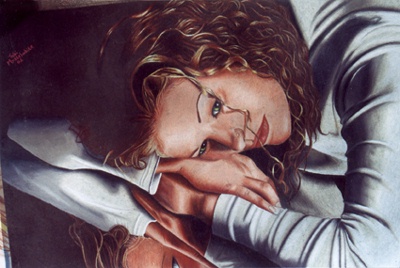 © Tabitha M., Kannapolis, NC