The Locket.
June 22, 2017
Yours is a heart that beats with integrity,
a brilliant, steady rhythm that radiates off your chest.
It longs for commitment though settles for temporary,
as you place it in the hands of those who will rip it apart and discard of all it holds.
Use that pretty mind of yours,
and protect your tenacious heart.
Hang it from your neck but surround it in a transparent casing,
allowing for all to see but no one to touch.
Create the most extravagant of lockets,
so that they may stare in awe but never harm you.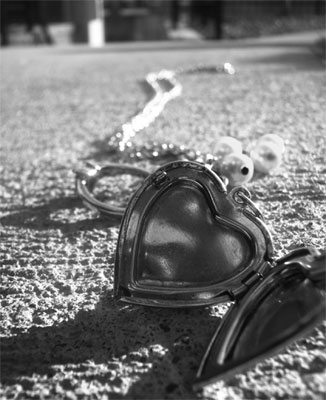 © Francesca Y., Robbinsdale, MN