The Glaring Mistake
June 21, 2017
The silent mirror stands by and watches me, he magnifies
my reticence and my minuteness.

i am weak, i am predictable,
i sound my pathetic meep under the screams of man.

The last gate slams shut,
It boxes my mind in away from the rest,
inconsequential to any outside the confined walls,
It shuns me to darkness and insanity.

i drown in the maw of Fear, i squirm and feel for the warmth that is not there,
only Coldness remains.
i release my life in torrents, spiraling in inky streams.

i subject myself to the Void to soak myself in the shadows i linger,
To numb myself to the "what ifs" that whisper in my ear
If You want me again, look for me in your insecurities.

You will hardly care who i am or what i mean,
So i will be indifferent to You as well,
And sit swirling in your pool of tears.

Failing to seek me at first give up,
Missing me one place search in a miser's fall,
i stop somewhere, waiting.
But ask yourself this:
do You even want to find me at all?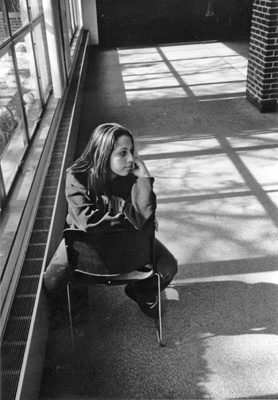 © Leighann E., Westport, MA