Her Fragrance
June 21, 2017
"I love how you smell," I tell her.

The tropical scent of coconuts,
Coupled with a soft bouquet of vanilla.
The pleasing aroma
That is unique to her.
The olfactory bliss
That intoxicates me.

When we hug,
I savor the embrace.
While her head is nestled in my neck,
Leaving balmy, little breaths on my shoulder,
I slowly inhale through my nose,
Filling up my lungs,
Relishing her wonderful fragrance.

As I hold her,
I feel her heart beating.
Little pitter-patters
In sync with
The ticking clock on the wall.
I hear the sound of
Her mellow breathing,
Which is like
Listening to the extraneous drumming
Of rain
Falling on the roof.
Although it's in the background,
It evokes serenity
Within me.

As we sit there
With our arms
Wrapped around each other,
She says, "I love how you smell, too."
I smile.
And although I can't see her face,
I'm sure she's smiling too.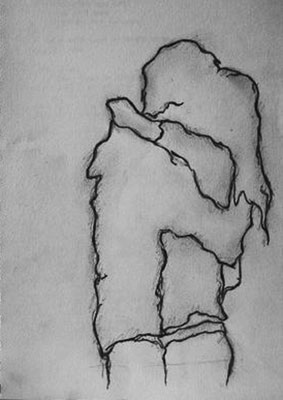 © Nicole B., Newcastle, WA