My Thirteenth Birthday Party
June 21, 2017
Only one of the people I invited came,
To my very special party.
I was very disappointed.
Thought that they thought it would be lame,
but I managed to go on.
I managed to have fun.
My cousin finally arrived.
We played with a ball in my room.
Almost laughing forever,
As we decorated cupcakes.
Then we played ball in the living room for two hours.
Then my brother joined in.
We played for another 30 minutes.
We ate supper.
We had pizza and soda.
I forgot all about having only one person.
Then we opened presents.
I got a picture of me and my cousin hugging when we were 5.
It was one of my best memories with her.
I also got everything I wished for.
Then we ate cake and ice cream.
After cake we went back to my room. 
We told ghost stories.
Then went to bed,
waiting for the next day to come,
so we could have more fun.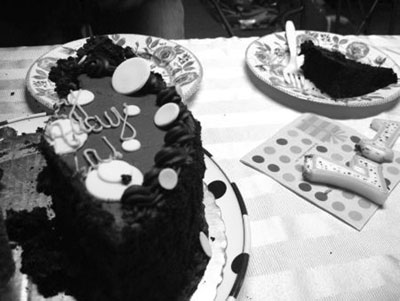 © Carolyn K., White Plains, NY