And So The Pages Turn
June 16, 2017
Sodom and Gomorrah burn in brimstone and divine judgement, and I turn 13.
I begin to feel love, which is not to say I begin loving the right people.
I remember that "other" is a sin, and I sink my head into the holy water,
Hoping for baptism and a solution.
I drown myself in my own inhibitions
And I ask myself, "what is love?"
And so the pages turn.

Part II, the Lord sees the wickedness of the human race, attempts to flush it out, and I turn 15.
I make sure to hide this forbidden love,
A love so forbidden, even Adam and Eve stayed away from its fruit
That forbidden love,
And I conceal it, like a dagger or a secret,
And push it to the back of my body until i feel my spine,
I shiver.
And so the pages turn.

My parents pull the strings of the principles in the parables
And I can't help but realize that
All that wearing the rainbow does,
Is put a target on your back,
And weight on your shoulders.

And The Final Act,
The Final Act, God sends the plagues to Egypt, and I stand here, testifying my heartbeat.
I, afraid of the outer room, stay enclosed,
Calculating the angles of my survival,
Standing basket pretty, I mean, casket pretty.
Tired and stressed,
I go to my knees,
and I cry out to the heavens,
LOVE! LOVE! LOVE!
And so the pages turn.

Dear Lord,
This is not the love for which I have asked.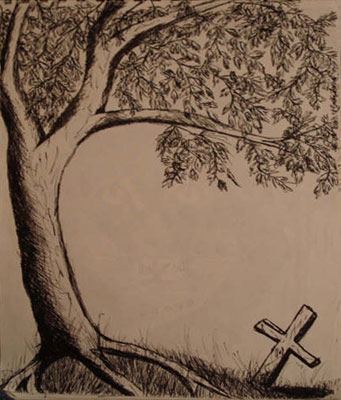 © Courtney K., Bethel Park, PA