The Other Man
June 16, 2017
I knew she was perfect.
I saw her and I was immediately intrigued.

She was so perfect.
Her eyes were perfectly shaped, like almonds,
And perfectly colored, like freshly made coffee.
A perfect shade of brown,
Like God himself had spent a million years making them into perfection.

Not everyone understood she was perfect.
Especially her.
But I loved her, I loved her with every cell in my body.
And I don't ever think she understood just how much I loved her.

I always told her she was perfect.
Her face, her body, her heart, her laugh, her soul, everything.
I admired her, she was my four leaf clover, my pot of gold, my world.
She was my dream come true.

She never understood how perfect she was in my eyes.
I loved every detail about her.
Everything she never saw beauty in, I always saw.
She was rare, better than diamonds, better than gold.
I made it my life goal to help her see that.

She never saw how perfect she was.
She never understood the love I had for her.
And in the end,
She died in the arms of another man.
Who never treated her the way she deserved.
But she was in love.

I still think she's perfect.
Even as I look at her lifeless body laid down in her coffin.
She is still perfect to me.
Every eyelash, every crease, every strand of silk like hair
I saw beauty in it all.

She never knew she was perfect.
That's all I thought about as they lowered her body into the ground.
The other man, he was there.
He didn't deserve her.
He never thought she was perfect.
He thought she was beautiful for all the wrong reasons.
I knew her.
I knew her fears and she knew mine.
I loved her, I swear it's true.
I regret not making her mine.

She was buried perfectly.
Just like how she was born perfectly.
Her mother placed white roses on top of the newly covered grave.
All she could say is how perfect her daughter thought they were.
I guess she was my white rose.

He will never know how perfect she actually was.
He found someone new,
But his new lover could never compare to her.
Her beauty was one of a kind.
Guilt and regrets fill my body.

I pray to God that He tells her how perfect He made her.
I hope her heart no longer aches.
I hope she watches over me.
I know she's filled with peace and joy.
I know she's finally complete.
Without the other man, she is free.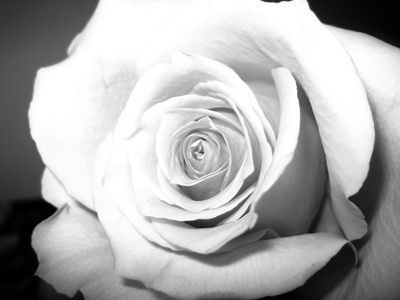 © Kimberly C., Houston, TX