Never Forgotten
June 16, 2017
I sigh, onlooking the hills to the river
shocked, heartbroken, out of
breath. Out of
words.
The neatly organized army of stones stare on.
The Autumn breeze cools my quivering neck, soothing me like a song,
like it was him.

I cry, sand coating my throat,
slathered like butter on warm, crispy toast.
Melting in my insides.
Melting down my insides.

I stand by, the clouds shade my swollen watery eyes like a hat's brim.
The tides of my cries roll over the beach of my cheeks.
With the crank of a wheel he begins to move under the soil.
Motionless I stand, as the echo of the hole recoils.
Long, dark, eternal silence.
But maybe my eyes don't glance back to that horizon,
that bright, brilliant, warm, enlightening horizon.
All the memories long, short, boring, and fun.

When the dusk shrinks the shadows of the land,
I look frivolously down at my hands.
Thoughts pushing and wriggling to the corners of my mind.
Finally, the crescendo of pain begins to subside.
I still picture the crystal clear memories of a ride.
That beautiful ride with my grandpa and I.

As the dusks and dawns alternate,
endless pain racked nights keep me awake.
We live to pass down what we attained in life to the next generation.
So for that, I call his life a celebration,
a celebration of bringing up the earth's newest children.
A bridge between pillars, in need of painkillers.

To conclude that 14-year ride that could never be boughten,
I hope you know that you will never be forgotten.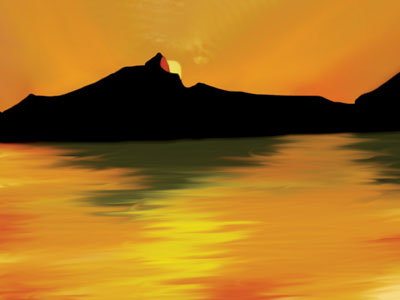 © Rachel M., Camarillo, CA