Captain Jimmy's
June 14, 2017
He loved concentrating on her as she followed the melody.
The admiration he felt towards her was standing hopeful in his eyes.
The way he looked at her provided a feeling of sweet serenity;
He glances provided security.
He loved being there in that moment.
Watching her follow the musical tune with wondrous excitement,
he became engrossed in her.
And she was unaware of the newfound discovery within himself.
So she kept her gaze upon the same spot while his eyes wandered around her face.
He took a stroll through her forest green eyes and slid down the slope her nose formed to her delicate rose colored lips. Her smile made it feel as if only good existed in this world; it was purer than a pearl white dove from heaven.
He spent all this time believing love was a distant thought until his eyes rode up her right side. He had a burning desire to know every thought running through her mind. He was in love; it trickled through his insides and fluttered like exhilarating butterflies.
How could a playful friendship spark the evolution of love in his heart and in his mind?
He was too young to experience such a radical emotion.
But love filled the vacancy innocence left when it got up and departed.
This was a new chapter of life he was about to embark on with her.
And it all began at Captain Jimmy's.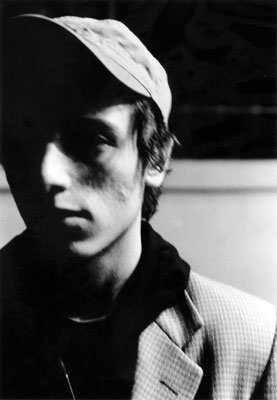 © Ariel L., New York, NY