She
June 20, 2017
Drip, Drip, Drip,
was the vomit that
slipped from her acid
touched lips.
"She" has no name.
Society has stripped her
identity and erased her
unique beauty,
turing her into a
faceless puppet.
"She" is a rain cloud
of sorrow,
crying silently in the dark,
feeling the warmth of her pillow,
absorb her tears,
as they flow down
her brittle boney cheek.
Complements are her torture,
knowing that her most beautiful
features were not her own,
but the suffering she went
through everyday,
to reach the pop culture
utopia.
"She" never wanted this,
but society can be an
influential drug,
possessing fragile
minds and bodies.
All "She" wants is acceptance,
All "She" wants is to reach
inevitable perfection.
"She" tries her best to be herself,
but continues to fall back
into the impossible
expectations of beauty.
"She" no longer feels emotion,
and becomes numb,
turing into blank nothingness.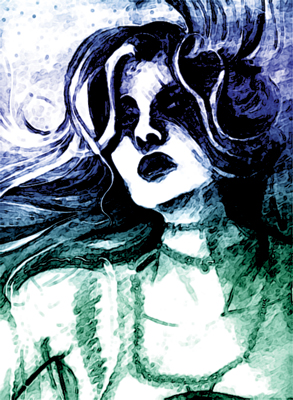 © Sindi J., Westminster, MD