Botanical Boys
June 19, 2017

So many girls have been compared to flowers;
smell sweet, Rose.
Look pretty, Daisy.
Be delicate, Iris.
Don't compare me to flowers.
Tell me I smell of the dirt beneath my fingernails;
mossy and green,
like a forest after the rain.
Tell me that the scars, bruises, and veins laid into my skin look like stones;
opal, amethyst, and marble.
Tell me I am a storm;
violently passionate and arcane.
Call me Hurricane Femina.
When you whisper that I am beautiful,
do not say it because I let you pick me
and gave you my nectar.
Tell me I am beautiful because you know;
I cannot be left to die behind glass,
drowning in an inch of water,
and you love that I must be free.
When your hands slide over my skin;
do not say that I am your poppy.
Do not touch me because you need your fix of my oxycodone;
I refuse to be like your other drugs.
Touch me because you are addicted
to the pulse that radiates through my petal-esque flesh
in time with your breathing.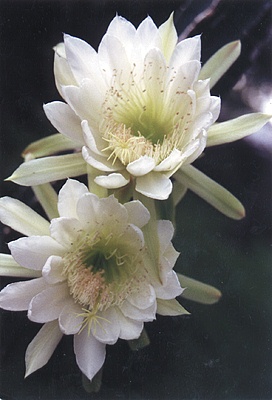 © Lindsay T., Vernon, TX