On The Board of White
June 18, 2017
Swish, squiggle
Lines appear.
I see the wet ink
Glistening
On the board of white.
I smell
The freshness of the ink.
I feel
The wet slick surface as I erase
The bright colors drawn in my life.
If a noxious darkness
Arose from the dirty ground
I would rush
Not for the scissors
Not for the staples
But for you.
I would draw
Silly mustaches
And smiling faces
On the dark
Until it disappeared out of shame.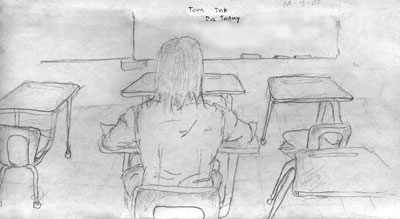 © Christopher M., Dededo, GU