A Book Like Magic
June 18, 2017
A world
Under a plain grey dust jacket.
Words printed in faded ink
Enchant even the jaded cynic.
The moonlight, dancing through the dust,
Illuminates dark tales of hope
And childhood tales of woe.
Love, bound in thorny chains,
Is freed by the blank space on the page.
The ballerina, lithe and beautiful,
Endlessly spins to a tune she can't hear.
A witch cackles,
And it is the sound of a winter fire,
Embers dancing over the open page,
Casting dark over light over dark.
And the silence of the shadows
Is loud with the echoes of times gone by,
The cacophony of future past.
The words whirl and the worlds scintillate,
And the Now fades into dreary afterthought,
As magic blossoms
And imagination flourishes,
Rising up
And pulling you in.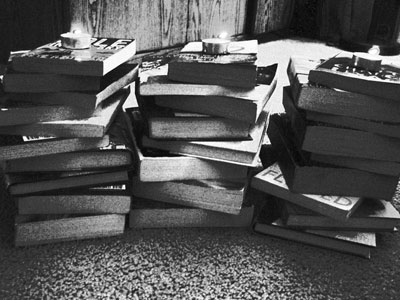 © Alexis R., Clarkdale, AZ