The Shape of the Matter
June 8, 2017
People always say they follow this phrase:
"It's What's on the Inside that Counts."
But in reality they fail to practice what they preach.
They go on worrying about what others think, ignoring their speech.
I cannot speak for boys, but I can speak for girls
For I'm constantly observing them in a tumble of whirls.
They're deadly focused on their appearance, no other thought.
They don't care about their personality, as long as they're "Hot."
To have a flat stomach, to have lean legs, 
That is the ultimate goal (they bet.)
Taking up diets, working out all day,
It's what I constantly see on display.
But others go further, they want even more,
So they eat products that promise a reassuring cure.
To fix their insecurities they're so desperate to recall,
Some even go to the extent of eating nothing at all.  
But they must know this is bad for them.
I know they're not dumb.
So then why take the bet?
I blame it on the Internet.
People looking perfect,
Not one blemish, or hair.
Models make us want to be them,
We think, "It's just not fair." 
But in reality what they do,
Is make us forget
About the good things about ourselves,
Those that don't require any bets.
Now, I'm not saying this applies to everyone I know.
As I'm fully aware, not all people degrade themselves to be this low.
But I do notice how emphasized appearance is today,
To which is why I'm writing this poem.
I have something to say.
I hate being cheesy, but I have to be this time,
To stop people from committing a dangerous crime.
Don't let others affect how you see you.
You're beautiful in your own ways, through and through.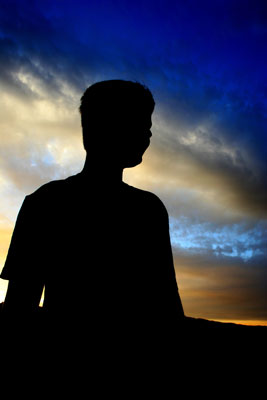 © Monica L., St. George, UT