She Fell in Love With the Ocean
June 8, 2017
With your eyes like waves,
It's your company I crave,
Lost in deep blue,
How do I escape you?

No matter where I hide,
There's something I can't deny,
That cold ocean breeze,
Always brings me to my knees.

Every time I hold on,
I grasp too tight,
You slip right out of my fingers,
There goes my delight.

Love is a cage,
That can't hold back these waves.

You pull me in too deep,
To the point that I can't breathe,
I fall back,
And hear the crash.

I drift on without motion,
I'm lost in your ocean.
I'm thrown around,
Please don't let me drown.

It's in your control,
That heart that you stole,
You threw it too deep,
Water starts to seep.

Drifting aimlessly,
Lost in your sea,
You have that appeal,
That can't be concealed.


With such cool water,
You've completely caught her,
If she's to live or die,
You can decide.

As the light fades out,
You hope for a drought,
A chance to escape,
These rapid tidal waves.

Some way to stand up,
You hope to triumph,
You've given it your all,
It's your own downfall.

One final wave crashes down,
It's time for you to drown,
You hold still and let it hit you,
Why bother trying to refuse?

You float farther off,
Lifeless and distraught,
You loved the deep blue,
You were destined to lose.

You float.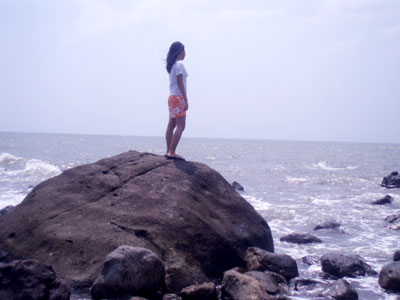 © Grace L., Bacolod City, Philippines