Mental Health Awareness: It.
June 7, 2017
It's the sweat on your fingertips as you fidget.
It will hit you at the most random of times.
3 a.m. but you can't sleep,
Your heart is racing and your head is spinning.
You're in a dense crowd of people,
Yet it will be the one that consumes you.
You are trapped.
Like living in a glass box,
Yet darkness consumes you.
You exist dismally to the side.
In a world moving ever so fast,
You stay still.
It's wanting to talk but feeling like you're being bothersome.
It's "you just worry too much" or "you stress yourself out"
It's feeling like no one will get it so
You hold it in.
It's trembling, hyperventilating, "irrational" concerns.
"But what if…?"
It's the vast stream of tears as it attacks you.
It's panic,
No control,
The inability to breathe.
But yet,
It goes unnoticed.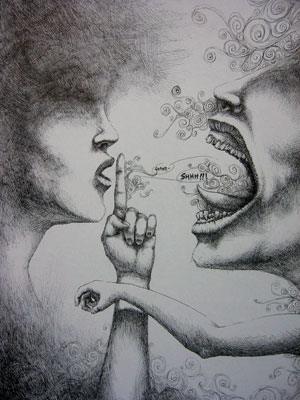 © Andrew M., Apple Valley, MN