The Ashes of Troy, or Another War with My Brother
May 25, 2017
Alone under
my upturned throne,
beneath a blanket,
my cheeks are raw
from tears.
Ten years from now,
will we remember
lying in this room,
staring at chipping white paint,
smears of red crayon,
listening to the creak
of my bunk bed?
All we know is that
we have both lost the battle,
been exiled to this empty room
with its naked walls,
looming windows,
for quarreling one time
too many.
We are left
to drown in our own frustrations,
choke on the screams
still clinging
to our throats.
My brother lies beaten
as a ripped ragdoll,
only a tuft of ebony hair
revealed.
Splattered like Hector,
his wounds stain
the bloody battlements
before me.
Our mouths had inevitably boiled over,
our words now lie
like a puddle
on the floor. 
Silence hovers over us.
We fight the urge
to pick up our swords
and duel once more.
Like the windowless monstrosities around us,
his eyes admit no light,
though I remember
how they flicker green
when sunlight pricks them.
The fury that dwells beneath,
burning,
fermenting,
erupts in his voice,
his bulging lips.
He is trapped within
the walls
of his own words.
Like a rollercoaster,
he rides the turmoil within.
His feet get tangled
in his footsteps.
He longs for the warm hold
of our mother's hand,
at the same time
loathing it.
Black Ships before Troy
stands on the shelf
next to my bed.
Did you know that
a wintry mountain
faced the balcony
where Helen once stood?
For the golden waterfall
that cascaded down her back,
black ships appeared
before Troy.
For her eyes, pellucid,
swords clashed.
For her face, angelic,
men dropped like hail.
Sailing back from Troy, 
Menelaus must have asked,
was she worth
the men,
the clash of armour,
the sweet,
raw smell of blood,
the jumbled bodies
on the ground
of Troy?
Menelaus caught the thief,
reclaimed his bride,
but their love could never
be revived.
A pyrrhic victory.
We fought like warriors,
but now we lie
defeated,
deserted by our horses,
damned to this dungeon.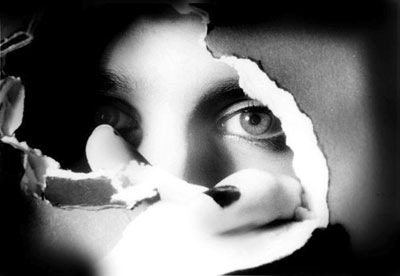 © Tabatha B., Peoria, IL