What Does A Bodybuilder Eat For Breakfast?
May 25, 2017
As I crack the egg over the sizzling pan,
I can't help but wonder...
What does a bodybuilder eat for breakfast?
5 eggs and a chicken breast?
Medium-well steak and green beans?
Or probably oatmeal
With a side of broccoli.
I wouldn't know what a bodybuilder
Eats for breakfast,
Because I eat chocolate chip pancakes
With a giant glass of milk
And to wash it down really good,
A bowl full of fruit.
Yummy!!
I don't know what it's like to have
To watch what I eat.
I grew up with not a care in the world.
Watching Spongebob Squarepants
After my mom poured me a huge bowl
Of Reese's Puffs cereal.
I wouldn't know what a bodybuilder
Eats for breakfast.
What the hell would I know about tracking my macros?
Please, dear god, don't make me give up
My English muffins with extra blackberry jam.
Or the second bowl of cereal I pour,
Even though I'm already full.
I look forward to my cup full of sugar and cream, with a splash of
Steaming coffee.
My brain needs its daily dose of delectable dessert
For breakfast.
I can't give that up!
I really don't know how bodybuilders have
so much self control.
Constantly watching what they eat.
Protein shakes for breakfast?
Is that really even living?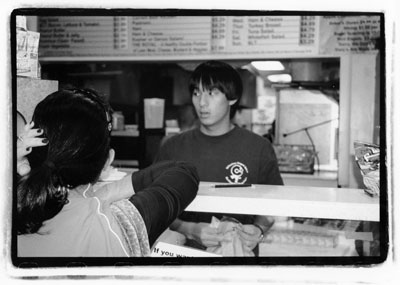 © Rachel D., Bethesda, MD