Yellow
May 24, 2017
Unhand me now,
For I have suffered enough.
Let me go,
Before I drag you with me.
This life has been nothing but tragic.
And tragedy has become a part of me.
I try to escape,
Escape from your spell.
But who shall forgive my sins?
As sins is who I am.
You say you will heal me,
But you cannot heal the unbroken.
You have been nothing to me,
Nothing but mere words.
Yet I follow you,
Into the darkness.
We try to illuminate the ash,
We try to colour ourselves yellow.
But the darkness drains us,
Consumes us till we forget our purpose.
Blinded by darkness,
But my heart still sees.
You are not by my side,
For you have found yellow.
You are made of yellow,
Inside and out.
One day I will grab your colour,
And illuminate my soul.
But for now I shall lay here,
In the deadly darkness.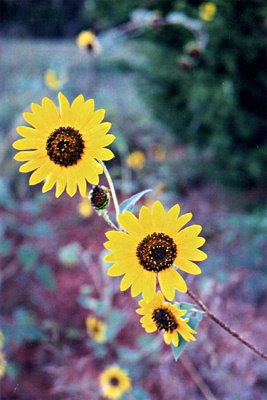 © Megan B., Luther, OK