Guess Who
May 23, 2017
Judge me and I will judge you,
Love unconditionally,
Seek to understand,
To show compassion,
And I will do the same.

You are the sum of your actions,
No more,
No less.

Seek to show peace and love,
To take hardship on yourself,
Rather than make another bare it,
Ease suffering and I will ease yours.

Mistakes are only black marks if you fail to learn by them,
Either by self deception or other flaw.

If you have been a bully,
a dictator,
an abuser;
I don't love or want you unless,
I see complete remorse to your very bones.

Prove that you would walk on bloody nails,
With no promise of redemption,
Just to say you are so sorry.

Fear is a reason to be brave,
A chance to show nobility of spirit.

Discomfort is an opportunity to show your compassion,
to be fully human and see the other completely.

Pain is an opportunity to learn about suffering,
to become more empathic,
yet never welcome it.

Envy and jealousy are poison,
embrace the talents of others and rejoice.

Greed robs from the mouths of the hungry,
And wears the souls of the greedy thin,
After all I have no need for swollen kings and queens.

The power of love was given to each as a moral compass within,
Lead by the example of the soft and gentle,
pray that you can become more like them.

I am love,
I am merciful,
but I am also wise.

I see your core like an x-ray machine sees bones,
I see every choice,
Every emotion,
Every conflict,
Every pain you endure. 

Love is the foundation of all humanity,
And for a house to stand,
The foundation must be solid,
Love is our rock,
And that is where a wise person will choose to build their home.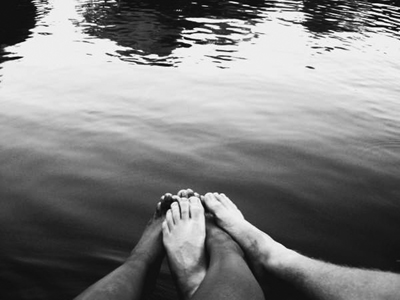 © Michelle W., Ada, MI