Friendship
June 14, 2017
Friends. To steal one of the most overused phrases ever: Friends are LIFE. People that you share your everyday life with, people who see who you really are on the inside and still love you. People who stick by your side through storms that try to tear you apart. Friends are forever.
Not passing like a shooting star in the night or a breeze on a hot summer day, but FOREVER. Friends are forever, as long as you live unless you believe in eternal life. Forever isn't a day, a month, a year, even a century, forever is a commitment. One like a marriage where you promise to stay by each other's side through sickness and health, in happy and sad times, always. . .
Friendship isn't to be taken lightly. No, friendship can light up the sky in someone's world. To have someone to share intimate details of your life with is a blessing. To have someone who won't judge you for what you've done is a lifesaver. To have someone to hold you when you feel utterly broken is a relief. That's what friendship is supposed to be like. This is what friends are for.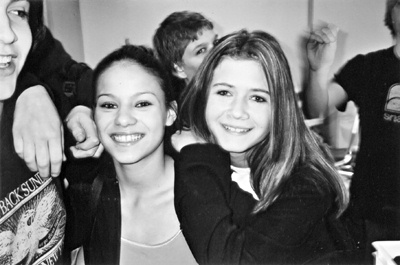 © Gary C., Pequannock, NJ