Seaweed and The Stars
June 14, 2017
Here I sit, your head on my chest, soft blonde hair on my face; I find myself drifting back to sitting on the beach, getting lost in your soft words and calm voice.
I breathe in.
I smell your sweet perfume and sea salt.
I open my eyes and see the stars that you can talk about for hours.
I squint harder to try to see the ones you've loved who passed away. I promise to them that I will never hurt you.
I look back down at the waves crashing on the shore.
I see the seaweed and hear your voice telling me about how life and seaweed coincide.
Suddenly you move and I'm back to focusing on the patterns of your breathing.
My fingertips glide across your skin as if I were tracing my way back home on a map. My fingers start to linger to your heart.
I realize that's where home must be.
It's a Monday afternoon and we're lying in my bed. You have no shirt on, your body pressed so close to mine. I close my eyes again and wish to the stars that you'll be apart of my life for a long time.

Just like the seaweed on the shore, I hope to never leave your side.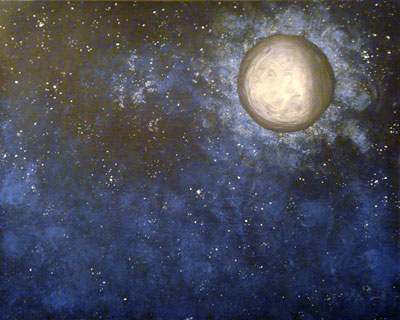 © Allison H., Vancouver, WA