Beach Thoughts
June 14, 2017
Maybe I go to the beach because it's my only true adventure.
Maybe I walk so close to the water because I like the feeling of the unknown creep up so close to me.
However, I quickly pull my feet back from the murky water and my head from this seemingly endless conversation that I have with myself everytime I come to the beach. I look down at my cursive that I so neatly printed on my notebook. I am proud of how symmetrical each letter is. My cursive is like the paved road of which my life is. Each letter like each day, symmetrical and even.
No mistakes
I write about mystical lives and adventures in this notebook, yet my days, like my letters, remain the same.
Yet here I am, feet so close to the water, I find myself no longer pulling back. I let the unknown submerge my feet and my cursive begins to get messy.
Suddenly, the waves overtake me. I am no longer writing, I am living. The adventure I so desperately craved is finally here. I let go of the confines of this notebook. My soul feels free.
Birds around me start to fly away,
With them, I am too.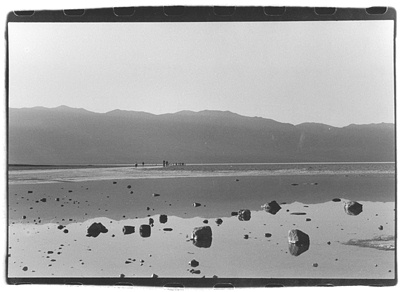 © Dan Z., Marblehead, MA