Mask Shop
June 11, 2017
There is a mask shop down the street from my house
I find myself visiting it a lot.
The masks come in all shapes and sizes
Some colorful and exciting
Others bland and boring
They have something for everyone.
You can be whoever you want with these masks
Or whoever someone else wishes you were
You can please everyone with these masks
With one truly minor side effect
You may forget who you are
Who you truly are.
For if you were to ask
Who I am
I could only answer with my name
Because the rest
My hates, my loves, my deepest desires,
Never were my own.
I stole them from those
I once so desperately wished to please.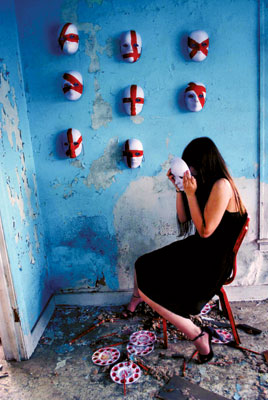 © Narongsukchai T., Sachse, TX