Up, Up, and Away
June 11, 2017
I never thought that people deserve second chances, that people could ever change, but all I ever wanted for was someone to prove me wrong. His sweet voice  sang, "You're the one that makes the flowers grow and the fire blaze within me," but his actions poisoned the plants that surrounded us and blew out the fire that kept us alive. So I became the flowers that he had wrecked and became the fire that raged within. I became the earth, I was trapped within the muddy prison that he had locked me in with his false words that made me believe the lie that I wanted to be true. But then from the sky,  you came waltzing into the room and I thought that you could be the one to teach me how to trust, to love, because that's the only thing I wanted.
For the first time ever, my lungs weren't filled with the musky dirt of the pit that I had been buried in. For the first time I didn't have to wonder what the sweet fragrance of the air tasted like because it filled my lungs whenever I was with you. You grabbed my hand and took me up to the clouds, up up and away from all the darkness that always seemed to fill my life. You whispered that you loved me, you told me that I was the light that lit up the sky. My feet were no longer rooted to the ground because your white wings had me floating above all the worry that life always brought.
And then in a split second your hand let go, and I went crashing, falling, and slipping away from the light. The words that had made me grow had all been a lie, an illusion, fake. You had found another light to allow you to see and she was my replacement. So I fell into the pit that I had grown so accustom to on earth, and the sweet air that had filled my lungs turned to smoke. Maybe the smoke escaped my lungs when I wailed in pain, and went floating all the way up to your cloud. Maybe you saw it from way up there, but maybe you didn't. And sitting there in my pit, I realized that maybe your wings weren't white after all. Maybe I was never meant to learn how to love from someone like you. So again I became the flowers, just a little less vibrant, and again I became the fire but a little less raging. The words "I love you" played on repeat in my head as I laid in the mud, but maybe I wasn't made to learn how to love someone.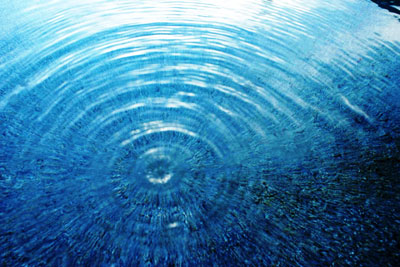 © Sadra L., Buckeye, AZ