Ode to a Watch
June 10, 2017
Your round face is always bright;
With a flick of my left wrist,
I know the time.
You travel everywhere with me,
Spanning the longitudes
11 hours ahead in Dubai,
3 hours behind in Hawaii,
9 hours ahead in London,
And the time that I call
Home.
In an era where watches
Are seldom worn,
Or have transformed to gadgetry,
There is something
Refreshing about you,
Simple and trustworthy.
Alas, years from now,
You will be too scratched to wear,
I will place you in a drawer,
And forget all about
My ticking companion
That traveled with me
Around the world and back.
And one day,
Your battery will run out
And you will die alone
Forgotten,
In the dark.
The way we all tell the time,
Until time takes us away.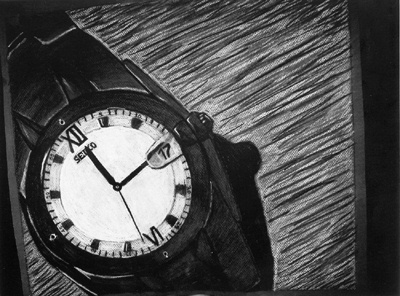 © Rachel U., Danbury, CT