Bubbles
June 9, 2017
We pass tiny universes every day,
Content with ourselves, but
Ignorant of the other.
Our windows have become mirrors.
Impersonal personalities
That killed the cat before
Curiosity had a chance.
We are safer in our bubbles,
'Tis true,
But we have given up
The danger only felt when
Truly living.
Sacrifices are necessary,
But was this one?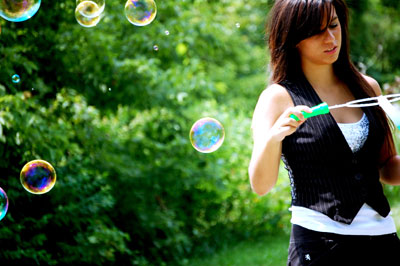 © Brianna C., Lincoln Park, MI