On Chipotle
June 7, 2017

A lot of variety stuffed into several tacos.
Steak burrito, chorizo bowl.
Your option fits any preference, even vegetarian.
Other food chain compete for this option.
The ingredients are real.
The stories on their recyclable bags and cups are real.
The service is good.
It's my tradition to go there.
Chipotle peppers are the foundation of this chain.
Otherwise, it wouldn't be called Chipotle.
Javier Fierro dries and hand-smokes jalapenos to create chipotle peppers.
Steve McCaskle was deprived of his crops.
He turned it around by growing organic rice, which is another essential for Chipotle.
But there are underappreciated ingredients Chipotle has.
Lettuce, tomatoes, and onions deserve recognition too.
Chipotle serves Mexican(stereotypically) food.
Copied of our Southern neighbor.
We stole a lot from Mexico.
We forgive them for Texas and the entire Western seaboard.
We should appreciate for ideas.
Chipotle was birthed from this.
But, Chipotle is an American food chain.
They couldn't be plagiarizing.
So, they add in meat like steak and barbacoa.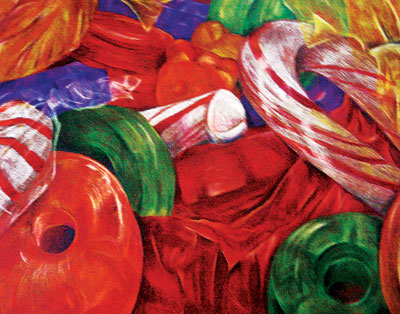 © Amy Z., Edmond, OK