Alone
June 5, 2017
I thought it was a good night,
But I never thought fate was coming to me.
Then I came to know that,
I am not the guy I wanted to be.
I fell into a deep hole,
I was in sheer darkness.
Believe me, that was becoming my goal.
It was only dark,
No shriek,
No  creek
Only darkness.
I never fretted,
But regretted.
What I have done,
Only fun.
Now I am lonely,
I am the only.
I have nobody.
I am only in the dark
Not even hearing a dog bark.
Now I am as blind as a bat,
And silent as a bat.
But I had one thought,
I am nobody, I am lost.
I am crying,
But never trying,
And never lying.
What should I do?
I am Lost,
And I am ALONE.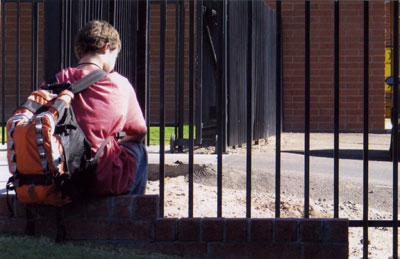 © Molly L., Phoenix, AZ