Crimson
June 3, 2017

The hot reminder of love's first strike,
or the cool remembrance of its final caress.
All of the vivid, remarkable, unforgiving and unrelenting emotions,
that even the quickest and most callous minds cannot suppress.
It's at the lick of a close burning flame,
and in the delicate hiss of a dying light.
It courses through the veins of many, but not all,
not the ones who dare walk and mate with the night.
It flushes the cheeks of those with the most grace,
but not those with a thick skin as to not show
The heated readiness of utter humiliation,
replacing it with a façade as white as snow.
It's at the tip of the tongue,
every liar knows this,
And yes, it starts and ends the warmth
of a prolonged kiss.
There's a wickedness in its motions, and a force to its suggestions
which is imposes on a person,
The effect it has does not stop, there is no end
it passes from mother and father to daughter and son.
There's a passionate pain it grants
whenever you bid someone hello or goodbye
It burns your tears and swallows your sour soul
In winter's chilly frost, you see it in your sigh.
It's the color crimson.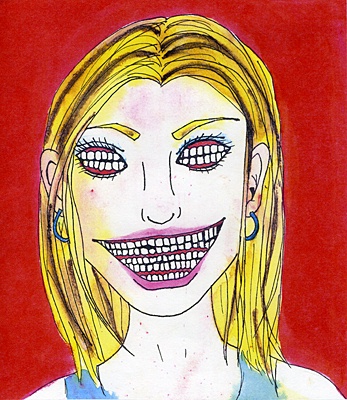 © Emily M., Milford, CT