Cloaked
June 2, 2017
once there was a baby born
not swaddled in a pink blanket, but
cloaked.
she was snugly wrapped in a covering of the universe,
stars like glitter flaking off and creating stars in her eyes.
the infinite violet of the galaxies swirled around her,
nourishing her soft, pink skin.
a cape adorned her shoulders -
superwoman blessing the child with the strength of a supernova.
the world was her nebula, a place for her to grow into a star.
and as she grew older,
she learned that sometimes, other stars tried to stamp out her shine.
but she knew, with her blanket of infinite galaxies
and her cape of supernovas
and the glittering stars in her eyes
and the constellations she drew on her ceilings
and the moon she gazed up at every night
and her capacity to never stop dreaming
she would always wake up the next day
with the universe at her tiny fingertips.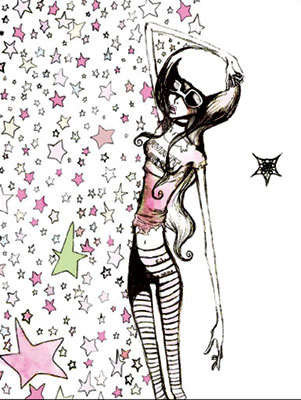 © Emily L., Redmond, OR