Dear Life
June 1, 2017
Dear life,
Why do you have to freaking suck so much?
You seem so beautiful, so pure
But truly you're cold  and you hurt everyone you touch
And there has yet to be invented a 100% effective cure.

Because life sure took me by surprise
It's a glove that I wore where every finger was a million lies
Where every day someone innocent dies
And our voices are weak from all the ear splitting cries.
And you seem to cause so much pain
Every second someone's life is stolen and transformed into death
Like an old man who has lost his cane
Or a teenage woman who overdosed on meth.
We say it is just another part of life's path
An extra equation added into the book of math
Or one too many bubbles in a lukewarm bath.
But when three valiant men get stabbed
standing up to the cruelty of a racist rebel
We turn our heads
And we forgive this demonic devil.
Because doing nothing is the same as forgiving
We are allowing this to proceed
For two of those three are no longer living
And the devil has done his deed.
And these women were just expressing their beliefs
Freedom of religion; amendment one
And if there was a tree and they were two leafs,
Society would be a leaf blower gun.
Because no matter how hard we try
To make equality for all
There's always someone willing to die
Just to get rid of that Muslim standing in the middle of the mall.
And when we try to eliminate the others
Such as homophobia, sexism, and discrimination
It always fails on us
And makes me ashamed to be a part of this nation.
So let's stand up for our lives
Even if it seems so easy to sit back down
We all need to take our backs out of these traitors' knives
And make it a completely safe and loving town.
Because maybe, just maybe,
After a million tries,
There will be a newborn baby,
Instead of a sun that will never rise.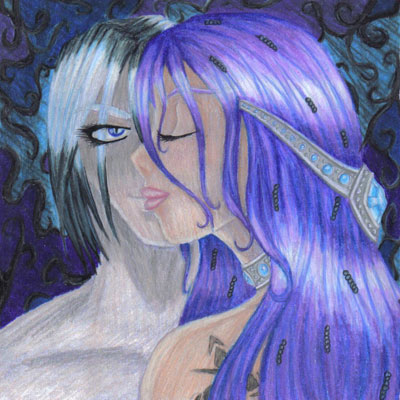 © Kelly K., Fort Collins, CO