How do I Love Thee
May 28, 2017
I love you. I have loved you and always will love you.
I love how your nose scrunches up when you frown. I love how the sides of your eyes crease when you smile. I love the sound of your voice when you are half-asleep.
You are everything to me and I am nothing without you. You are the light, the joy of my life and you have reached out to me when I was lost.
I would love to be beside you when you are in labor with our first-born.
I would love to share a bed with you and spend lazy Saturday mornings on the bed. I would like to watch TV with you after a long day and talk about your stupid boss.
I want to see your smile the first thing in the morning when I wake up and I want that smile to be the last thing I see before I fall asleep.
I love you unconditionally and will never give you a reason to doubt that.
I will promise to love you even when I hate you.
Sometimes it scares me, for so I love you so much, I'm afraid it will break me if you are not here anymore. And it probably will break me; leave me empty. But I will never stop loving you, even after death do us apart.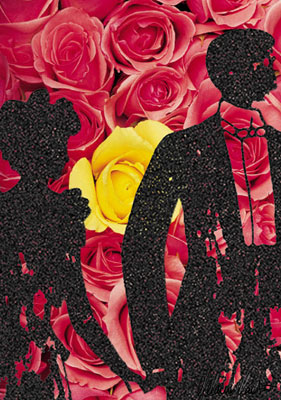 © Melanie M., Hendersonville, TN