Noplace
May 27, 2017
I will fall awake
Complete silence gapes
At my existence, I will go
To a noplace
Where color fades
Where I loathe everything
(Well, really not if everything is
The miracle of our existence and
Humanity's faith,
The aisles of Goodwill
Where my mother laughed,
And I read books about afterwards.
And if everything includes
The color of  the word
love.)
Make my mind blank
Wipe my spirit clean
Try to see the light waves lengthen
From radio hills to flat heart monitor
Silence sounds like
Someone writing

The smell of stagnant air
(When did I dress up with wings
And horns and laughed
Belly ached-time stopped-living living
COLOR and then the game went on
My life has been sound and sight and
Kicking and ROARING how
Did I paint this space of)
Noplace tastes like copper keys
Will I asleep,
And fall awake?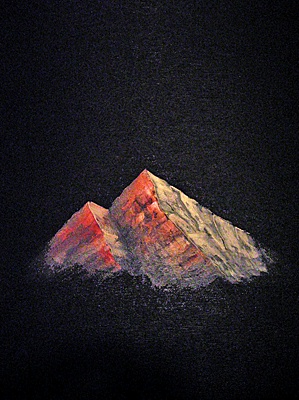 © Neven U., Zminj, Croatia