T I M E
May 22, 2017
After switching so many songs, I found the one that reminded me of that special person. I looked down and stared at my watch...
saw second by second go by…
the first hello, the first kiss, the first grab, the first tear we shed together,
and at last-
the heartbreak;
I  then realized that only a minute had passed by.
A whole year of wonderful unforgettable moments
Gone
in the tick of the clock.
As silence took over the conversation,
I gazed out into the moonlit night,
not worrying about my surroundings.
Thinking of not only the future
but the present as well,
and as I gazed at the trees
that danced to the rhythm of the wind;
I felt calm.
Although I was ignoring all my surroundings
and being pleased by the company of my almost lover,
I thought to myself if my almost lover
becomes my lover, will she remain my lover?
I felt hopeless but full of hope.
I didn't know what to do;
I want her, and she wants me, what is stopping me?
Am I worried about the catastrophes that will occur in the future?
Hurt at the catastrophes that happened in the past?
What was it?
In my mind I wanted to be peaceful as I am now-not for the moment; for life.
I was afraid to be afraid.
When I look at her, when I see her eyes,
then I walk away,
I cry.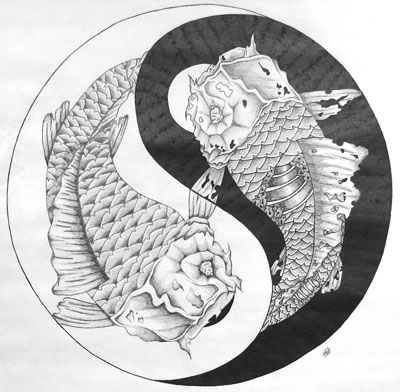 © Matt F., Pierz, MN