This is Me
May 22, 2017
This is me
I'm from bright colors splashed upon canvases
each possessing their own tale.
I'm from cuddling under a blanket
before the crackling fire as snowflakes slowly fall
I'm from lights flickering upon my face,
and fifty year old characters coming alive
I'm from re-reading hundreds of stories
until their withered pages are yellow and torn.
I'm from chilly waters in a pool of ten feet deep
And the old creaky playset ten feet tall,
Whose swing I believed would one day reach out to touch the sky
I'm from the deep dark forest and the cool crisp breeze.
I'm from the scent of freshly mown grass and pine cones, making the aroma of a candle in mid-air.
I'm from the crunch of orange leaves, as they fall to my feet,
And the orange and red sky mirroring the trees.
I'm from the dirt as black as night sky
Surrounding cheerful spring flowers,
That grew quickly towards the sun
With each passing hour.
I'm from my nana's delicious baking,
And my mom's singing and story reading.
I'm from a line of writers who make writing flow like water.
I'm from a line of top students who always did their best in school.
I'm from a line of thinkers,
who believe in trying your hardest and that you can always do better.
I'm from a loving supportive family and a beautiful home.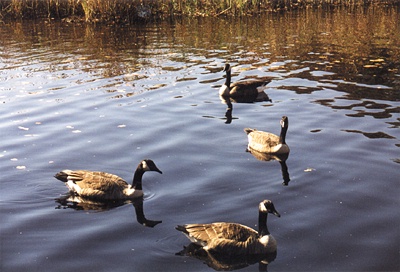 © Lindsey S., Marblehead, MA