Beauty Within
May 26, 2017
When I wake up I open instagram.
The first thing I see in the morning is all the beauty standards society has for us.
The perfect winged eyeliner, contour, highlight.
We're expected to be perfect.
No more lazy days, all we care about is appearance.
What we don't care about is inner beauty.
Your true beauty doesn't show when you finally perfect your eyeshadow, or when you find the perfect lipstick shade you've been searching for forever.
Your true beauty is when you see the kid eating alone at lunch and invite them to eat with you, it's when you realise that all these beauty standards don't matter.
It's not looking in the mirror and not liking what i see because I don';t look like the people who get paid to have their makeup professionally done everyday.
Beauty is realizing that I don't look like them, but that doesn't mean I'm not beautiful, that doesn't mean I'm not worth just as much as they are.
Beauty standards aren't real, what's real is how you think of yourself and how you visualise your true beauty.
Beauty is when you see you best friend and they tell you look good when you feel like you're worth nothing and you're is messy and you're wearing sweatpants.
Beauty is you.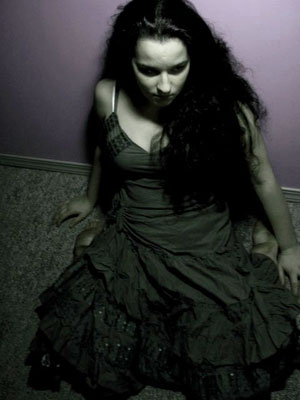 © Brianna D., Everson, WA