You vs. Me
June 1, 2017
You have never craved love or recognition so much
that you would bare your soul to strangers
in hopes of being told you're pretty.
Shallow compliments and deeper lies do not make
a foundation that I can stand on,
yet time and time and time again
I make the same damn mistakes
over, and over, and over.
And so I wind up,
with my days as nights
and my nights as days,
delirious and hungover;
without the satisfaction of ever having been drunk.
You have never raked your nails across your skin,
wishing you claw your bones out of the flesh they live in.
You have never dreamt of tearing yourself apart from the inside out
so that you could just possibly begin to emulate what life has done to you.
Sometimes I think I must get high on heartbreak;
why else would I kill myself a hundred times over?
Ignorance is bliss,
and being numb is a virtue.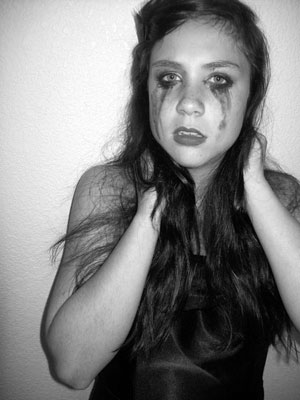 © Tiana D., Monument, CO