5 Reasons Why Home is a Person
June 1, 2017
Room 1- The carpet floor is so grey it matches the cigarette smoke. The white curtains are turning into a pale yellow.
Room 2- This is the hallway you raised your middle finger to my dad. He shoved you out of his way and walked out the door.
Room 3- There is a purple picture hanging on the wall. Very few people know that picture is covering evidence that dad use to punch things.
Room 4- I slept in here with you until you made me sleep in my own bed so other men could lay beside you. I wasn't ready to sleep by myself yet.
Room 5- The Barbie house is set up in here, and I use to always wish that there was some magical way I could live in it. I eventually realize that I did. Everything about the house I live in is plastic, and it would never be home.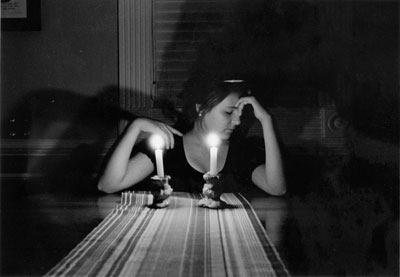 © Eleanor K., Bethesda, MD