What Once Was and Now Is
May 30, 2017
Looking at these walls filled with the faces of my life
Walls filles with photos of what once was,
None can ever capture what now is
After the deed is done, it all becomes past--
As the people in these photos slowly start to disappear,
I find myself looking at what once was
And wondering what could have been.
I look around at what still surrounds me, for now,
It'll all disappear one day, with everything else.
These photos don't only show one person,
In fact they show two
And if caught in the right light, three
The first one is usually the one I miss
The second one scares me as I ask myself how
And the third one frightens me
The first two; who they were ans who they became did not
  lie solely in my hands
However, the third is all me-
The decisions made and its effects reflect me,
This person looking at me can disappear,
As easily as anything else:
Regret changes nothing, changes naught but the conscience
I cannot go back nor would I try
Because like everything else we will become what once was.
As I walk away,
I take one last look,
At the faces of my past;
I walk toward the blinding light,
Warming my skin,
As I also become, what once was;
And say a simple bye, not 'good'bye;
To what now is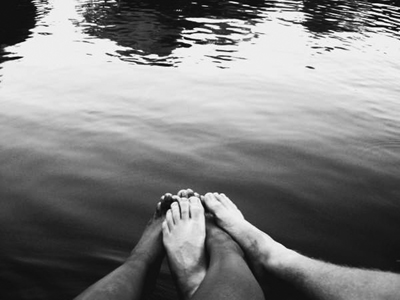 © Michelle W., Ada, MI