Nature Beckons
May 30, 2017
That lonely bench
placed beneath the wilting tree,
sits alone through tumultuous rain
and tumbling winds.

The air carries a sickeningly sweet,
aura of honeysuckle,
one that reminded that lonely bench,
of longing and loneliness,
only that wilted tree, stood,
oh so tall, planted to protect,
that lonely bench.

The bundle of weeds mocked its worn wood,
The ripples in the water snickered,
about its nicks and holes.
Only the wilting tree and that lonely bench,
Stood together,
To watch everything twist and turn,

Only they stood alone,
Among time changing,

Only they stood alone,
Despite that pure heron,
That cries for them.

Only they stood alone,
That lonely bench,
That wilting tree,
Waiting for someone,
Anyone,
Or anything.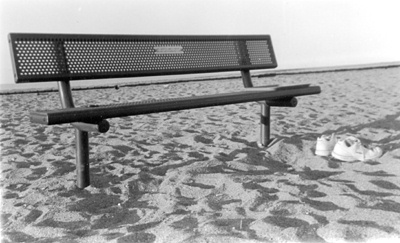 © Jenna H., Marblehead, MA