Pretzel Oven Scar
May 18, 2017
There's a small scar on my left arm,
Sitting valiantly on the surface of my
Otherwise smooth skin.
You'd think the jagged red ship
Would be painfully out of place
Sailing across its cotton sea.
It isn't.
Not only is this mark at home;
It is home. It's the skeletal structure
Of a complex construction.
It's a tired teacher's pen
Dragging across tattered papers,
Searching desperately for one moment
Of brilliance to inspire the swift
Mark of a job well done.
Just like that mark, this scar is earned.
It was a series of decisions, not
Necessarily good or bad,
But most definitely noteworthy.
My arm was a polaroid camera,
Waiting patiently over the shutter button
For years before finding the
Perfect moment to capture
Forever.
Experience marks my skin
Like rings on a seasoned tree,
Showing that no matter when I
Am inevitably cut down, my
Accomplishments will not be
Forgotten.
So splatter my arms with scars,
Turn them to eye-catching neon signs
That drag in vagabonds from street corners
And fill dusty city bars.
Let life turn my body canvas,
Grab the brush and paint
With wild abandon in colors
I didn't even know existed.
My body will be Starry Night,
Pricelessly expensive,
Tragically beautiful,
Unquestionably mine.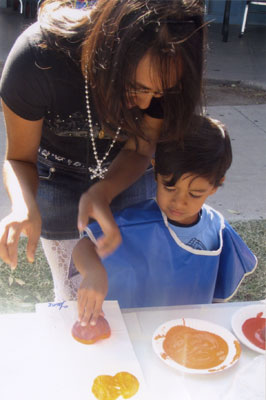 © Melinda M., Phoenix, AZ