The War of Color
May 18, 2017
"Get up the stairs!  Get up the stairs!"
Guard all of our little heirs.
Leave no man behind like rangers,
And watch out for certain dangers.
Hide behind the obstacles,
And don't get shot in the spectacles.
I ran down the wooden stairs,
Because the room upstairs wasn't fair.
I peeked my head around the wall,
And shot a guy that was really tall.
I shot his other friend, too,
So his dad gave me a shade of blue.
Back with the group, I wipe the paint off my goggles,
And realized the getting shot with paintballs
Isn't so awful!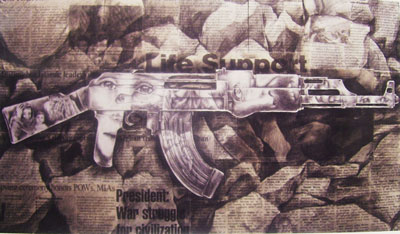 © Claire V., Lubbock, TX