Tidal Waves
May 17, 2017
I don't know why things were different with you.
You weren't perfect.
Neither was I.
But when we were together, everything seemed so effortless
Every problem and every person disappeared.
It was just you and me.
Alone in the world together.
Nothing seemed impossible.
No dream was too big.
No life with you was wasted.
It was you and me against the world.
And for a moment
I thought we could be this happy
I thought our lives wouldn't be so bad.
But time passed by
And what we had slowly vanished.
I saw through the cloud we were in.
I woke up from the haze
And there you were
A stranger I once knew.
A lover I once had.
A person I thought I wanted forever.
And there I was.
A vulnerable fool
Once blinded by the power of love.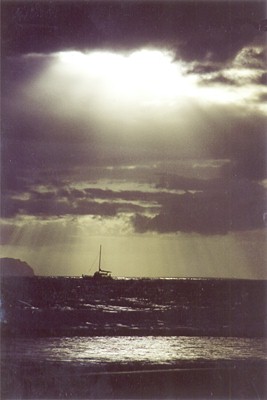 © lily H., Kekaha, HI